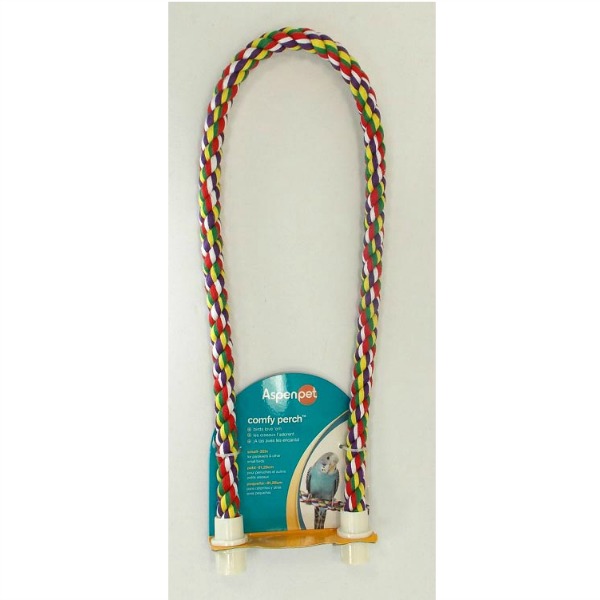 Comfy Perches are made of tightly woven cotton rope with no dangerous wires.
They can be shaped into a variety of positions to provide exercise and mental stimulation for your bird.
Comfy Perches give your bird a place to rest their feet from hard, wood perches.
Available in several different lengths per size.
Size Chart:
Small: Canaries to Cockatiels (5/8"dia)