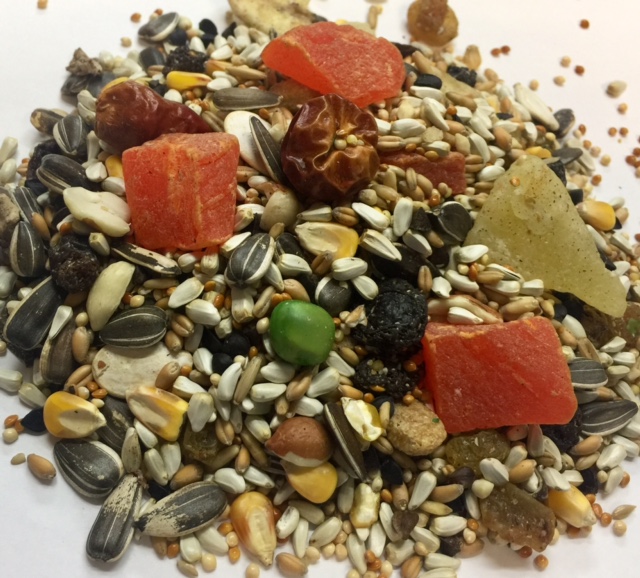 A World of Birds Custom Blend!
-A combination of wholesome seeds with peppers, peanuts, veggies, and large chunks of fruit.
*Our most popular parrot mix*
*We wean our baby parrots onto World of Birds Deluxe Parrot Mix*
Created from the finest & freshest ingredients. Custom blended to meet our specifications.
Suggested Use: For all Parrots, Macaws, and Cockatoos.
All of our seed mixes are FRESH. New stock arrives EVERY WEEK.
Sold by the pound