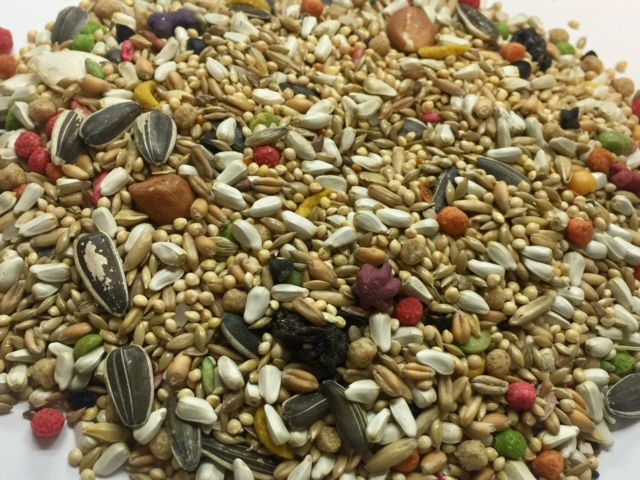 A World of Birds Custom Blend!
-A delicious combination of seeds, minimum sunflower content, ZuPreem pellets, fruits, and veggies.
*We wean our baby cockatiels onto this mix and highly reccomend it to our customers*
Created from the finest & freshest ingredients. Custom blended to meet our specifications.
Suggested Use: A complete diet to tempt even the most finiky Cockatiel. Can also be fed to Lovebirds and Small Conures.
All of our seed mixes are FRESH. New stock arrives EVERY WEEK.
Sold by the pound