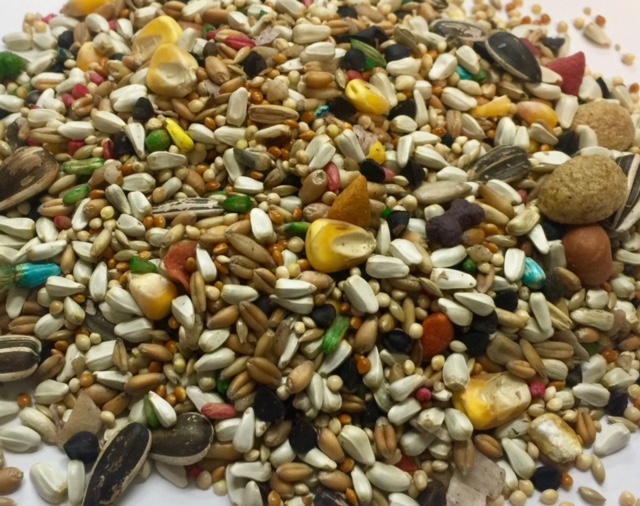 A World of Birds Custom Blend!
One of our most popular custom blends. Created specifically for Conures.

This mix has minimum sunflower, safflower, ZuPreem Pellets, fruits, nuts & more!
Created from the finest & freshest ingredients. Custom blended to meet our specifications.
Suggested Use: A complete diet for Conures.
All of our seed mixes are FRESH. New stock arrives EVERY WEEK.
Priced per pound.