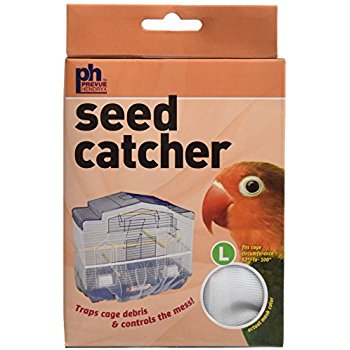 Traps cage debris to help control mess.
Features; heavy duty elastic to keep seed catcher up on the cage; nylon screen mesh is breathable to keep cage light, airy and ventilated; catches seeds and debris to protect your floor and help in controlling mess around the cage area.
Colors may vary.
Large- Fits cages from 52" to 100" in circumference. 13" curtain height.